We Offer Rapid Graffiti Removal To Get Your Exterior Clean Again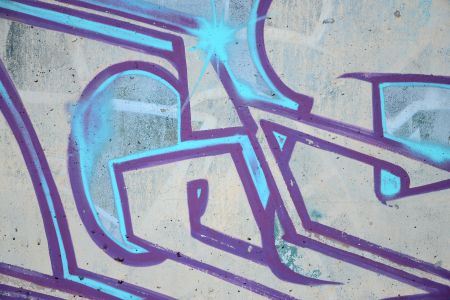 Prompt graffiti removal is vital to maintaining the fresh appeal of your Macedonia area commercial property and preventing copycat vandalism. Vela Construction LLC offers expert graffiti removal services to eliminate spray-painted vandalism without damaging your surfaces.
Concrete
Vinyl siding
Brick and masonry
Wood surfaces
Natural stone
Pavers
Metal and aluminum siding
Don't let vandals diminish the appeal of your Macedonia property. Call Vela Construction LLC today for expert graffiti removal to keep your business looking its best.
Expert Spray Paint Clean-Up To Quickly Get Rid Of Your Vandalism
At Vela Construction LLC, we understand the importance of keeping your commercial property in top condition. We offer expert spray paint clean up, graffiti removal, and a broad range of comprehensive power washing for Macedonia area commercial properties.
Retail Stores & Shopping Centers
Apartment & Condominium Complexes
Multi-Family Residential & HOAs
Office Buildings & Office Parks
Parking Lots & Parking Garages
Schools & Institutions
Warehouses & Industrial
We work closely with property managers, maintenance crews, HOAs, and business owners to ensure our services are custom-tailored to meet your needs. To request a consultation for services, contact us using the link provided or give us a call at 330-840-2899.
Fast Spray Paint Cleaning For Business As Usual
Whether you have unexpected vandalism or overspray from a project, our spray paint cleaning specialists are here to help. We use proven cleaning solutions that are safe for a variety of exterior surfaces to safely remove unwanted spray paint and graffiti.
If you need spray paint cleaning or graffiti removal, don't wait! Call the power washing pros at Vela Construction LLC today to restore the fresh appeal to your Macedonia property.
---
Frequently Asked Graffiti Removal Questions
When it comes to safe graffiti removal, it's always best to leave your project to an experienced professional for quality results. DIY and consumer-grade pressure washing equipment in the hands of an amateur can damage your surfaces or even lead to personal injury. The pros at Vela Construction LLC have the equipment, experience, and expertise to safely tackle spray paint removal, graffiti removal, oil stain removal, and more.
No matter what type of exterior surfaces you need to clean, our power washing pros are up to the challenge. We can remove unwanted spray paint and graffiti from concrete, brick and masonry, aluminum or vinyl siding, and many other exterior surfaces. Our graffiti removal experts will evaluate the condition of your surfaces - along with the type and coverage of spray paint - and custom-tailor our cleaning applications to ensure that your surfaces are quickly restored to their pristine condition.
SCHEDULE A CONSULTATION TODAY WITH YOUR PROFESSIONAL EXTERIOR CLEANING, REPAIR, & SEALING COMPANY.