Our House Washing Can Instantly Improve Your Residence's Visual Appeal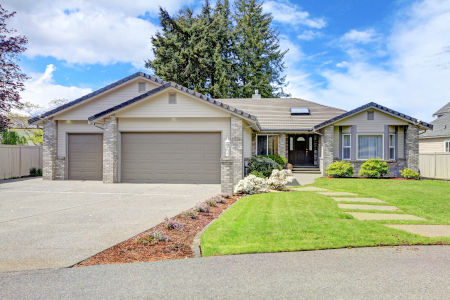 Our house washing specialists will give your Macedonia home's surfaces the care they deserve. Vela Construction LLC custom-tailors our residential power washing applications to safely clean wood and vinyl siding, brick and masonry, stucco, and more - routine house washing can even extend the life of your surfaces!
To request house washing and other residential power washing for Macedonia and the surrounding areas, contact us using the link provided or give us a call today. Be sure to ask about our residential power washing bundle packages for added savings!
Make Your Home Look Like New With Residential Exterior Surface Cleaning
Keeping your Macedonia home's exterior surfaces looking like new is easy when you leave it to the pros at Vela Construction LLC. We use state-of-the-art equipment and customized cleaning solutions to safely remove dirt, grime, and organic growth from a variety of exterior surfaces:
Vinyl Siding
Wood Siding
Brick & Natural Stone
Masonry & Veneer
Wood & Composite Decking
Shingles, Clay Tile, & Metal Roofs
Concrete & Pavers
Screened Enclosures
Whether you need house washing, roof cleaning, or deck cleaning, our team of power washing pros have you covered.
Revitalize Your Residence With Exterior Home Cleaning
Vela Construction LLC offers a broad range of residential exterior surface cleaning and concrete preservation services for Macedonia and the neighboring communities in Northeast Ohio.
Concrete Washing
House Washing
Deck Washing
Roof Cleaning
Concrete Repair
Masonry Repair
Driveway Repair
Oil Stain Removal
Schedule a free consultation for your Macedonia home by calling 330-840-2899 or contact us using the link provided.
---
Frequently Asked House Washing Questions
Our Macedonia customers are always amazed by the difference in the look of their homes after their house washing services are completed. House washing removes organic growth, grimy buildup, and stains from your surfaces, making your home look brand new. Routine house washing extends the life of your surfaces and can save you big money versus costly surface replacement. By eliminating allergens, germs, and bacteria from your outdoor living spaces, house washing also creates a safe and welcoming freshness.
Industry professionals recommend routine house washing on an annual basis, but there are other factors that can contribute to the need for more frequent maintenance. If you have a heavy tree canopy, are in close proximity to a high-traffic area, or following a weather event, you may need to have your home's exteriors washed more frequently. The power washing pros at Vela Construction LLC will evaluate your property and offer a customized maintenance plan to fit your needs.
SCHEDULE A CONSULTATION TODAY WITH YOUR PROFESSIONAL EXTERIOR CLEANING, REPAIR, & SEALING COMPANY.