Industrial Floor Maintenance: Cleaning, Scrubbing, & Sweeping Commercial Hard Floor Surfaces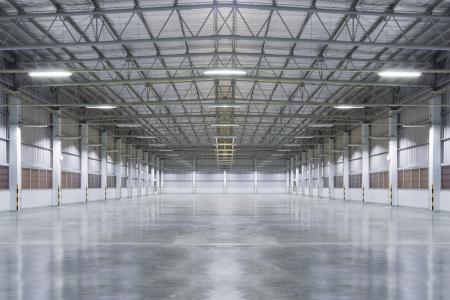 Heavy equipment and high traffic can take a toll on your industrial flooring, but the commercial construction specialists at Vela Construction LLC offer expert industrial floor maintenance to keep your Macedonia area property in top condition. We offer concrete cleaning and sealing, crack repairs, oil stain removal, and more!
Vela Construction LLC is the industrial floor maintenance professional trusted throughout Northeast Ohio for quality service and reliable results. To request industrial floor maintenance, concrete preservation, or power washing for Macedonia and the neighboring communities in Summit and Cuyahoga Counties, give us a call today.
Commercial Floor Care Services
Hiring a professional for industrial floor maintenance and commercial floor care for your Macedonia property will save you time, money, and undue stress. Vela Construction LLC is proud to serve businesses, industrial facilities, and commercial properties throughout the Macedonia area with a wide range of floor care services, including:
Floor cleaning
Sweeping & scrubbing
Power washing
Oil stain removal
Concrete preservation
Crack chasing & sealing
Concrete cleaning
Concrete sealing
Concrete repair
Parking garage repairs & maintenance
Don't waste valuable man hours maintaining your commercial flooring. At Vela Construction LLC, we have the equipment, experience, and expertise to get the job done right for your Macedonia property.
The Importance Of Industrial Floor Care For Your Macedonia Property
Routine industrial floor maintenance and commercial floor care can make a big difference when it comes to the safety and appeal of your Macedonia area property.
Presents a pleasing aesthetic
Prevents dangerous slip and trip hazards
Minimizes germs and bacteria
Creates a healthy work environment
Prevents minor issues from becoming major problems
Extends the life of your surfaces
Saves money
At Vela Construction LLC, our industrial floor maintenance professionals will help you keep your flooring in top condition. Whether you have a busy hotel, a large industrial facility, or a high-traffic retail outlet, our commercial floor care specialists have you covered.
---
Frequently Asked Industrial Floor Maintenance Questions
If you've noticed damaged concrete on your Macedonia property's industrial or commercial flooring, our concrete repair specialists can help. We offer expert concrete and masonry repair services - from tuckpointing to scarifying to grinding and patching - to extend the life of your surfaces and keep your floors safe, fresh, and functional.
Concrete sealing offers a number of benefits for your Macedonia property. Sealed concrete resists water intrusion, stains, and cracking to extend the life of your surfaces and make clean-ups quick and easy. Our commercial concrete sealant comes in a wide range of finishes and levels of protection to stand up to the heaviest traffic, the harshest weather, and the toughest messes. To request a consultation with an industrial floor maintenance specialist, give us a call today at 330-840-2899.
SCHEDULE A CONSULTATION TODAY WITH YOUR PROFESSIONAL EXTERIOR CLEANING, REPAIR, & SEALING COMPANY.