Oil Stain Removal To Restore Stained Exterior Surfaces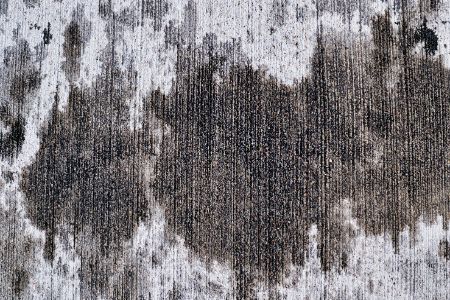 If you have unwanted stains on your Macedonia property's concrete surfaces, the power washing pros at Vela Construction LLC offer expert oil stain removal to restore the look of your concrete. We provide oil stain removal for parking lots, parking garages, driveways, and more.
Vela Construction LLC is proud to serve homes, businesses, industrial facilities, and commercial properties in Macedonia and throughout the Northeast Ohio region. To request a consultation for oil stain removal and other power washing for Macedonia, give us a call today.
Auto Fluid Cleaning
Greasy, grimy, slippery automotive fluids are no match for the oil stain removal specialists at Vela Construction LLC. We use state-of-the-art equipment and proven cleaning solutions to remove the toughest automotive fluids, oil stains, and grimy buildup from your surfaces. We're proud to provide auto fluid cleaning for
Residential & commercial driveways
Parking lots
Parking garages
Industrial flooring
Convenience stores
Automotive shops
Service areas
And more!
Hiring a power washing professional to maintain your Macedonia property's concrete surfaces will save you time, money, and added stress. Trust your oil stain removal to the pros at Vela Construction LLC.
Concrete Care For Macedonia Properties & Parking Garages
When it comes to caring for your concrete surfaces, the pros at Vela Construction LLC have you covered. We offer a broad array of concrete cleaning and maintenance services to meet your needs, including:
Power washing
Oil stain removal
Concrete preservation & concrete repair
Crack chasing & sealing
Concrete cleaning & concrete sealing
Concrete deck & column repair
Parking garage repairs & maintenance
Driveway repairs
To find out more about our services for your property in the Macedonia area, explore our website or give us a call at 330-840-2899 to speak to one of our knowledgeable and friendly professionals.
---
Frequently Asked Oil Stain Removal Questions
At Vela Construction LLC, our knowledgeable professionals use proven cleaning methods to remove stubborn stains due to rust, organic growth, and greasy automotive fluids. With our commercial-grade equipment and our expert attention to detail, you can count on our skilled professionals to restore the fresh appeal to your dirtiest concrete surfaces. We provide expert oil stain removal services for businesses, commercial properties, and industrial facilities - and you can count on us to treat your Macedonia home with the expert care it deserves.
Our exterior cleaning applications are custom-tailored to safely clean a variety of surfaces without damage. We offer oil stain removal solutions for concrete, brick, pavers, natural stone, and exposed aggregate driveway surfaces. Our oil stain removal specialists will evaluate your Macedonia driveway's surfaces and choose the right techniques and cleaning methods to restore the fresh appeal to your driveway and other exterior surfaces.
SCHEDULE A CONSULTATION TODAY WITH YOUR PROFESSIONAL EXTERIOR CLEANING, REPAIR, & SEALING COMPANY.