Concrete Preservation: Maintaining Healthy, Secure Paved Surfaces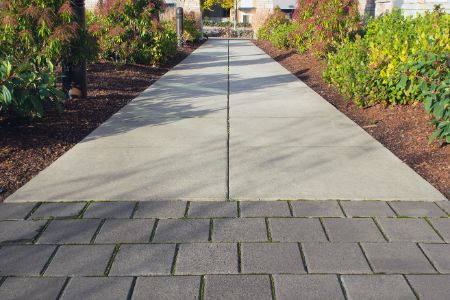 Concrete preservation can give your Macedonia property's concrete surfaces lasting durability that will stand the test of time. Whether you need concrete preservation for your pool deck, sidewalks, parking lot, or other concrete surfaces, we offer a wide range of cleaning, restoration, and repair services to meet your needs.
Vela Construction LLC is the Macedonia power washing and concrete preservation specialist you can trust to care for your home, business, or commercial property. Check out a few of the services we offer below, then give us a call to get started on your concrete preservation project.
Driveway Repairs
If your Macedonia property's driveway is cracked and uneven, Vela Construction LLC offers quality driveway repairs to improve the look and performance of your driveway surfaces. For a fraction of the cost of expensive demolition and resurfacing, our driveway repairs can extend the life of your existing concrete and restore your curb appeal.
Crack Chasing & Sealing
Crack chasing and sealing involves cutting into the cracks in your Macedonia property's concrete with a saw specifically designed for routing. This is followed by making concrete repairs using a specialized filling compound and a final application of a waterproof sealant for lasting durability.
Expansion Joints
Expansion joints relieve the stress on your concrete surfaces, allowing for movement and thermal expansion and contraction of your concrete slabs. We offer professional maintenance and repair for your Macedonia property's expansion joints, along with professional joint fillers and sealants to keep your concrete in top condition.
Concrete Sealing
When it comes to concrete preservation for your Macedonia home or business, you can't beat concrete sealing to give your surfaces lasting beauty and protection. Concrete sealing creates an invisible barrier that protects your concrete surfaces from water intrusion and organic growth.
---
Frequently Asked Concrete Preservation Questions
Moisture penetration into the porous structure of concrete is a leading cause of issues with concrete durability. Sealed concrete surfaces not only look better, but concrete sealing can protect your concrete surfaces from damage due to water, organic growth, and expansion. An added bonus - sealed concrete is easy to clean and maintain!
Before you spend big money on expensive demolition and replacement of your concrete driveway, talk with our concrete preservation specialists. We offer crack chasing and sealing, maintenance and repair for expansion joints, and other driveway repairs that can improve the look and performance of your driveway's surface. Our concrete preservation experts can transform your driveway, parking lot, or parking garage for a fraction of the cost of concrete replacement and provide you with quality results for your Macedonia area home, business, or commercial property.
SCHEDULE A CONSULTATION TODAY WITH YOUR PROFESSIONAL EXTERIOR CLEANING, REPAIR, & SEALING COMPANY.