Parking Garage Cleaning Specialists - Ready To Work With Your Schedule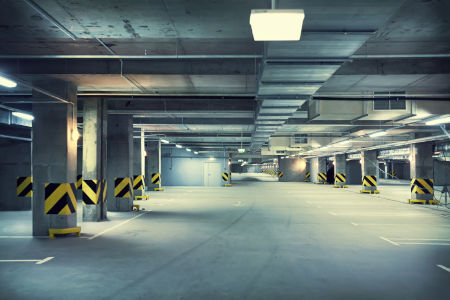 Vela Construction LLC offers expert care for Macedonia parking garages - from parking garage cleaning to concrete repair to waterproofing and more. Our commercial power washing professionals will help you keep your parking garage in top condition.
Routine parking garage cleaning and oil stain removal services will keep your concrete surfaces looking their best - and prevent dangerous slip hazards. Our parking garage cleaning specialists will work closely with your management team or maintenance staff to ensure minimal disruption to your business and work with your schedule.
We're proud to be the go-to parking garage cleaning specialist serving Macedonia and the surrounding Northeast Ohio area communities. Click the link or give us a call today to schedule a consultation for your parking garage or commercial lot.
Top Quality Parking Structure Cleaning To Help Local Property Owners
The parking garage cleaning experts at Vela Construction LLC will take the freshness of your parking structure to a whole new level. We use state-of-the-art equipment and proven concrete cleaning solutions for
Driveways
Parking Surfaces
Walls & Columns
Curbs, Stops & Bollards
Stairwells & Elevators
Sidewalks & Walkways
Service Areas
Gatehouses
We also offer expert oil stain removal, graffiti removal, and other specialized stain removal services to elevate your curb appeal. Call us today to schedule power washing for Macedonia area businesses, parking garages, or commercial properties.
Parking Lot Washing For Well-Maintained Businesses
Parking lot washing will create a fresh and welcoming appeal for your Macedonia area business or commercial property. Vela Construction LLC proudly provides expert parking lot washing for a number of commercial properties throughout Cuyahoga and Summit Counties.
Shopping Centers
Apartment, Condominium, & Hotel Complexes
Multi-Family Residential & HOAs
Office Buildings & Office Parks
Private Parking Garages & Commercial Lots
Schools & Institutions
Warehouses & Industrial
Don't waste valuable employee hours maintaining your parking lot or parking garage. Call the power washing pros at Vela Construction LLC today to schedule routine maintenance services for your Macedonia property.
---
Frequently Asked Parking Garage Cleaning Questions
Vela Construction LLC is the trusted parking garage cleaning professional serving Macedonia and the Northeast Ohio Region. We use top-of-the-line equipment and custom-tailored pressure cleaning applications to safely clean your parking garage from top to bottom. Not only can we complete pressure cleaning on your parking garage, but we'll also give you complete satisfaction and quality results.
At Vela Construction LLC, we work closely with business owners, property managers, and maintenance staff to ensure minimal disruption to your daily workflow. We custom-tailor our parking garage cleaning services to meet your needs - saving you time, money, and added stress. To find out more about our scheduling options, give us a call today at 330-840-2899 to speak to one of our friendly and knowledgeable professionals.
SCHEDULE A CONSULTATION TODAY WITH YOUR PROFESSIONAL EXTERIOR CLEANING, REPAIR, & SEALING COMPANY.