Power Washing & Concrete Repair - Solid Solutions For Commercial Properties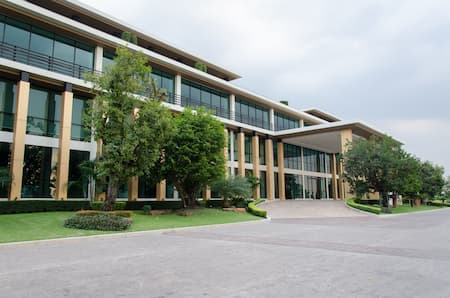 When it comes to caring for your Macedonia business, commercial property, or industrial facility, maintaining your concrete surfaces can make a big difference in the safety and appearance of your property. As a power washing and concrete repair professional serving the Macedonia area, we've seen lots of concrete (literally!) and have worked on commercial parking lots and parking garages, sidewalks and walkways, industrial flooring, and more. We've put together a few helpful tips for taking care of your concrete surfaces.
Clean It
Concrete cleaning offers exceptional bang for your buck and can instantly transform your property's concrete surfaces. Hiring a power washing professional means you'll benefit from their commercial-grade equipment, proven power washing solutions, and expertise. Concrete cleaning prevents organic growth and contaminants from damaging your concrete surfaces and will make them look brand new again.
Protect It
Follow your concrete cleaning with concrete sealing to give your concrete surfaces lasting freshness. Concrete sealing creates an impenetrable barrier between your concrete surfaces and moisture, stains, and organic growth. Not only does concrete sealing protect your surfaces, but it makes clean-ups in between professional maintenance quick and easy.
Preserve It
Cracked concrete isn't just unsightly - it can present dangerous trip hazards, lead to future damage, and threaten the integrity of your structures. Having a go-to concrete repair specialist who has experience with minor repairs and major restoration will help ensure your concrete stays in top condition. They should offer a wide range of professional concrete repair services, including:
Crack chasing & sealing
Expansion joints
Concrete deck repair
Scarifying, grinding & patching
Concrete girder & column repair
Lifting & leveling
For a fraction of the cost of expensive concrete replacement, your concrete repair expert will be able to give your concrete surfaces lasting durability that will stand the test of time.
Maintain It
Even the best-laid plans for clean concrete can unexpectedly go awry. Be sure to have a go-to pressure washing professional who offers expert graffiti removal and oil stain removal services to quickly restore your surfaces and prevent further damage to your surfaces.
Hire A Professional For Solid Results
Outsourcing your concrete maintenance to a Macedonia power washing and concrete repair professional will save you time, money, and undue stress. Even the most well-meaning staff member can cause serious damage to your property if they don't have the equipment, experience, and expertise to get the job done right. Instead of wasting valuable employee hours on your concrete cleaning and concrete repairs, call the pros at Vela Construction LLC. We offer a broad range of commercial concrete care services that include:
Commercial power washing
Concrete cleaning & sealing
Concrete repair & maintenance
Parking garage repairs & maintenance
Industrial floor maintenance
Call us today at 330-840-2899 to schedule a consultation for your business or commercial property in the Macedonia area, or contact us using the online link provided.
SCHEDULE A CONSULTATION TODAY WITH YOUR PROFESSIONAL EXTERIOR CLEANING, REPAIR, & SEALING COMPANY.