Transform Your Macedonia Area Home With Residential Power Washing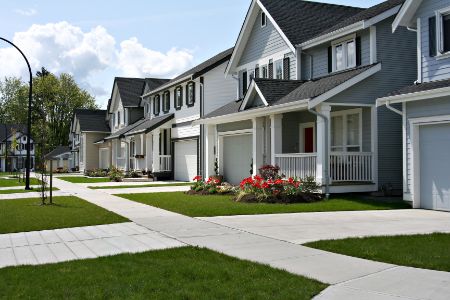 The Northeast Ohio elements can take a toll on the freshness of your Macedonia home's outdoor spaces, but having a go-to residential power washing specialist on your side can make all the difference.
In today's busy world, it always seems there's never enough time to tackle everything on your to-do list. That's especially true when it comes to maintaining your Macedonia property's exterior surfaces. Who wants to spend their weekend power washing their pool deck when they could be splashing with their family? Hiring a residential power washing professional to keep your outdoor living spaces fresh and inviting can give you back your free time - and transform the look of your home.
Home Exteriors - From The Top Down
When it comes to residential power washing, all surfaces are not the same. Vinyl siding, brick masonry and veneer, and wood surfaces all require special care to avoid damage. Soft washing is a tough but gentle alternative to high-pressure power washing that works hard to eliminate dirt, grime, and organic growth but goes easy on your exterior surfaces.
Vinyl Siding & Plank Siding
Wood & Composite Materials
Plaster & Stucco
Screened Enclosures
Awnings & Shutters
Roofing Shingles & Metal Roofing Systems
Brick Masonry & Veneer
Soft washing is the preferred method for many residential power washing applications, including house washing and roof cleaning. Cleaning your home's exterior from top to bottom will not only improve your curb appeal, but it extends the lifespan of your Macedonia home's surfaces.
Fresh Outdoor Living Spaces
Porches, patios, pool decks, and pool surrounds can all benefit from routine residential power washing. Using custom-tailored cleaning applications, your residential power washing specialist will eliminate dangerous slip hazards, threatening allergens, and harmful bacteria and germs from your wood or composite decking, screened enclosures, brick, pavers, and other surfaces. An added bonus - you'll spend more time enjoying your outdoor living spaces and less time cleaning them.
Ultimate Curb Appeal
Don't curb your enthusiasm for curb appeal. Ask your residential power washing professional to clean your curbs - and your driveway, sidewalks, and other concrete surfaces. Routine concrete cleaning keeps dirt, grime, and organic growth at bay and makes your concrete surfaces look brand new. Be sure to ask about oil stain removal, concrete repair, and other additional services to give your Macedonia home the ultimate curb appeal.
Quality Residential Power Washing For Your Macedonia Home
When you leave your residential power washing to the pros at Vela Construction LLC, you'll save time, money, and undue stress. We use state-of-the-art equipment and custom-tailored power washing and soft washing solutions to transform your home and restore your curb appeal. A few of the residential power washing services we offer include:
House Washing
Roof Cleaning
Deck Washing
Porch & Patio Cleaning
Sidewalk Cleaning
Driveway Washing & Driveway Repairs
Concrete Washing
Pool Deck Cleaning & Pool Surround Washing
To schedule residential power washing for Macedonia and the surrounding areas in Northeast Ohio, give us a call today and let the pros at Vela Construction LLC transform your home's exterior surfaces.
SCHEDULE A CONSULTATION TODAY WITH YOUR PROFESSIONAL EXTERIOR CLEANING, REPAIR, & SEALING COMPANY.